About Lynda
Current:

I am an experienced, registered Jungian analyst: analytical psychologist, and a Senior Member of the BJAA (British Jungian Analytic Association) of the BPF (British Psychotherapy Foundation). I have been an active member within the BJAA and involved in the organisation and delivery of seminars, workshops and conferences for a number of organisations. I work in full time private practice, chiefly offering open-ended in-depth work (psychoanalytic psychotherapy and Jungian analysis) at a frequency of one, two, three or more sessions per week as appropriate. I also offer some opportunities for more focused time-limited work on specific issues where appropriate. I am an approved training therapist/supervisor for several counselling, psychotherapy and Jungian training organisations.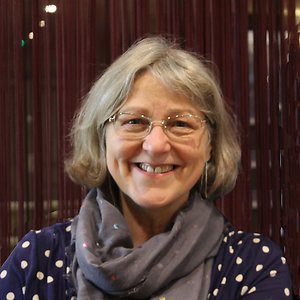 I am an experienced, qualified supervisor and co-edited the BAPPS publication "Supervision Review" for a number of years.

I supervise clinicians at various stages of their careers including trainees, those seeking accreditation and those seeking senior membership.

I have also taught and tutored both counselling and psychotherapy trainees and MSc students undertaking dissertations.


Life can only be understood backwards; but it must be lived forwards. Soren Kierkegaard
Background:
Alongside a rewarding career in education, I trained initially as a psychodynamic counsellor with the Herts & Beds Pastoral Foundation. I gained diverse and wide-ranging clinical experience for many years within the voluntary sector at Stevenage Counselling Centre. I then proceeded to advanced study and intensive training as a Jungian analyst with the Association of Jungian Analysts AJA qualifying in 2001. During this period I also worked within the NHS as an honorary psychoanalytical psychotherapist at the Lister Hospital Stevenage and within the voluntary sector as part of the intake assessment team at Stevenage Counselling Centre.

Once qualified, I began to work full-time in the psychotherapeutic and Jungian analytic world. In addition to my clinical work in private practice I held the role of head of training within the Counselling Foundation in St. Albans and subsequently worked as a supervisor at Bedford Counselling Centre. I became a Jungian member of the British Association of Psychotherapists in 2009 (now British Psychotherapy Foundation: BPF) and following further clinical experience and study became a Senior Member of the British Jungian Analytic Association BJAA within the British Psychotherapy Foundation BPF in 2012.

My wide ranging experience in education, community outreach, and the psychotherapeutic field within the voluntary sector, NHS and private practice has given me the opportunity to work with diversity in terms of a wide range of backgrounds, outlooks, experiences and areas of emotional and mental distress, disorientation and uncertainty (including class, ethnicity, culture, disability, identity, sexuality, intergenerational trauma, deprivation, alienation, dissociation.). This has profoundly influenced my practice and deepened my understandings.

"Negative Capability, that is when man is capable of being in uncertainties, Mysteries, doubts, without any irritable reaching after fact and reason." Keats
Registering bodies:

I am a registered practitioner with the appropriate national and international registering bodies for psychotherapists, analytical psychologists and supervisors. These organisations have rigorous training standards for initial qualification, stringent ongoing requirements for membership including continuing professional development and strong ethical codes:-

British Psychoanalytic Council BPCwithin the Analytical Psychology: Jungian Analysis section

International Association for Analytical Psychology of CG Jung IAAP

Clinical qualifications:


Diploma in supervision: WPF (Westminster Pastoral Foundation) 2003

Jungian Analyst: Analytical Psychologist: AJA 2001

Advanced Diploma in Psychodynamic Counselling: WPF 1996

Diploma in Psychodynamic Counselling: WPF 1994

Also:- MA; BSc; PGCE.

Availability
Please check my availability if you wish to arrange an initial appointment; an opportunity to discuss your concerns and explore the possibility of psychotherapy or Jungian analysis.

To view my Privacy Notice please click here