Working with a wide range of people ....
"Nobody, as long as he moves about among the chaotic currents of life, is without trouble." Carl Jung
I work with individuals from all walks of life and a wide range of cultural, ethnic and family backgrounds as well as personal circumstances.
Some people see help from me as a
psychotherapist and Jungian analyst
because they feel isolated and believe there is no one else to whom they can turn. Others may be surrounded by family or friends but prefer to turn to the support of a professional; they worry about unduly burdening loved ones; or they need a private space to begin to make sense of their problems and themselves.
For a variety of reasons ....
People come for psychotherapy or analysis for a variety of reasons:-

They may have been feeling emotionally troubled, unhappy or unfulfilled for some considerable time and want to make significant changes to their life.

They may be seeking a new direction in life or a greater sense of meaning.

They may be trying to come to terms with a major life change such as becoming a parent, redundancy, leaving home, divorce or bereavement.

They may be struggling with depression, anxiety, stress or trauma.

They perhaps suffer from low self-esteem; be highly self-critical and experience problems such as acute shyness or perfectionism.

They have perhaps spent so much of their life pleasing others (or rebelling) that they feel very confused about, or lack confidence in their true adult identity or what they really want or need in life.

They have had experiences in their past of trauma and deprivation; or turbulent and perhaps abusive relationships that continue to impair their current lives.
Or they may be struggling with problems that reoccur:-
fraught relationships at home or work;

chronic health conditions that are exacerbated by stress and anxiety;

bouts of depression;

turbulent feelings: anger; hurt; envy; confusion; resentment; anxiety; disappointment.
Offering a secure space with an analyst alongside:
Complex experiences of life, highly charged feelings, deep anxieties and internal conflicts need somewhere safe to be contained, shared, processed and understood in depth.

Psychotherapy and analysis provide a safe environment where, with professional support, these concerns can be explored; a deeper self-understanding gained; and a greater capacity for resilience fostered so that they may be transformed or outgrown.


Being entirely honest with oneself is a good exercise. Sigmund Freud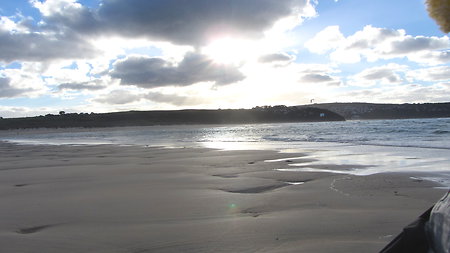 Forget your perfect offering
There is a crack in everything
That's how the light gets in
Leonard Cohen: Anthem
Options: types of psychotherapeutic help offered
Time-limited focussed work:

Short term focussed psychotherapeutic work (counselling) is likely to be appropriate where there is a clearly defined problem. For example:-
A sudden change such as bereavement, leaving home, promotion, redundancy.

Specific issues such as conflict with your boss, anxiety about speaking up in meetings.
Psychotherapy or Jungian analysis:-
Open ended psychotherapy and Jungian analysis
are appropriate and the preferred option where the issue is of a more general nature, or has been troublesome in one form or another for a long time (often life-long) and also where you are hoping and needing to make significant changes in your life. For example:-
A recent bereavement has stirred up feelings about other painful losses and abandonments in your life.

You have experienced recurrent periods of depression.


Difficulties with relationships and/or conflict with others is a wider, perhaps repeating pattern.

Anxiety as to whether you 'dare voice your opinion' is present in several areas of your life and suggests more general social anxiety and/or low self-esteem and/or crippling shyness.
Psychotherapy and Jungian analysis
can both take a broad look at someone's difficulties, take account of their personality as a whole together with upbringing and specific life events. They offer the opportunity to explore and seek to resolve in-depth complex problems which have repetitive patterns and/or wide spread effects upon your life.
Psychotherapy
can helpfully address many complex issues. Once per week works well for many. Sometimes the rhythm of more frequent work (two or three times per week) can prove more rewarding and containing.
Jungian analysis
is appropriate where deep change is needed and desired; when an especially safe space is necessary to explore and address difficulties; and/or where an in-depth journey of self discovery and individuation is desired. Generally Jungian analysis entails three or more sessions per week.
The process of Jungian analysis,
can bring about deep change together with a shift towards greater wholeness and health. One outcome of analysis can be a deeper sense of one's true self and a renewed sense of engagement in life in an authentic way; truly living rather than existing. Jung called this journey of self discovery,
'Individuation'.
As a Jungian Analyst
In addition to a thorough grounding in psychoanalytic psychotherapy, as a Jungian analyst, I am especially interested in the following areas because they draw particular attention to the issues that need to be explored in the analytic relationship; and which need to be understood and with time outgrown and/or transformed during the analysis.:-

the value of the unconscious and its influence upon all aspects of the personality

the creative interplay between conscious and unconscious processes.

the creativity and potential meaning expressed by the imagination, dreams and symptoms;

the psychological development that occurs through relationships.
Finding out more.
Initial consultation?
If you would like to meet to discuss your concerns and explore the possibility of psychotherapy or Jungian analysis
please click here to check my current availability

General/practical queries?
You may find the FAQ section helpful.

To view my Privacy Notice please click here