A contemporary Jungian
My therapeutic approach as a contemporary Jungian analyst and psychotherapist respects the individual's needs and seeks to encourage curiosity about and respect for oneself. It acknowledges the significance of the past upon current life but does not assume that this inevitably determines the future.

It values the untapped creative capacities and unique potentialities within. It also places importance and values the unconscious, which influences all aspects of human life and personality; including relationships, self-esteem, emotional responses, mind-set, creativity and spontaneity.

We cannot change anything until we accept it. Condemnation does not liberate, it oppresses. Carl Jung
I believe that for a person to be able to make sense of life or to start to understand and tackle troublesome issues they need a safe, non-judgemental place. I offer the opportunity for a professional relationship in which feelings, thoughts, hopes and fears can be contained and explored together; a secure place where an inner-world of beliefs and assumptions can be re-examined as well as hidden potentialities discovered. Psychotherapy and analysis can provide a context in which habitual ways of relating can become actively apparent in the therapeutic relationship itself. This provides an opportunity for them to be thought about and disentangled in the 'here and now' (sometimes called working in the transference). This analytic process strengthens the capacity to think and fosters creativity, emotional growth and maturity.
As a contemporary Jungian analyst my approach draws substantially upon the clinical and theoretical traditions of both psychoanalytic and analytical psychology. It is also informed by more recent post-Freudian and post-Jungian developmental understandings as well as current research within the fields of neurobiology, attachment, relationships and trauma.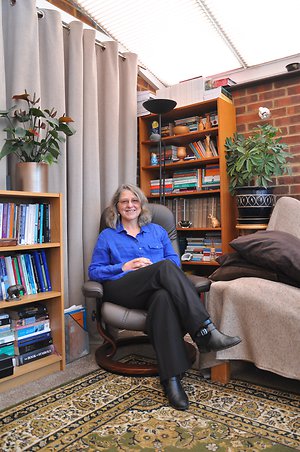 Abuse

Anger

Anxiety

Bereavement and Grief

Blocked creativity

Conflict; internal and external

Depression

Eating disorders

Identity issues

Inter-generational trauma

Loss of meaning or purpose

Low self esteem

Mid-life crisis

Post Traumatic Stress

Psychosomatic illness

Relationship difficulties

Self-defeating activities

Sexuality

Stress related problems

"It is by going down into the abyss that we recover the treasures of life. Where you stumble, there lies your treasure."
Joseph Campbell
Nature of psychotherapy:
I am a registered member of both the BPC (British Psychoanalytic Council) and the CPJA (Council for Psychoanalysis and Jungian Analysis) within the UKCP (UK Council for Psychotherapy) and work within the terms of reference and the code of ethics of both these nationwide umbrella organisations. (See more about these registering bodies)

The type of psychotherapy I offer is informed by contemporary psychoanalytic and Jungian analytic clinical and theoretical perspectives.
This is how the CPJA concisely and helpfully describe the nature of psychotherapy offered by its registered members:-


Statement by CPJA
(Council for Psychoanalysis and Jungian Analysis)
[The CPJA is the specialist college for psychoanalysis and Jungian analysis within the UKCP.]

What kind of psychotherapy?
All members of the CPJA believe that unconscious processes shape our behaviour and our lives. Broadly speaking this means that we don't know as much about ourselves as we think we do. The unconscious is, as the word suggests, 'un'-conscious but manifests in dreams, symptoms and patterns of behaviour. Often we know these patterns are damaging to ourselves and others, but we feel powerless to change them. More positively, the unconscious is also a source of creativity and imagination.

Members of the CPJA work with people with a very wide range of concerns, such as depression, anxiety, sexual and relationship problems, conflicts at work or in education, and loss of a sense of meaning and purpose in life. However, it is not necessary to have a specific problem but simply a desire to undertake a journey of discovery.
Finding out more
Please call 01707 695353 or email to arrange an initial appointment so we can meet to discuss your concerns and explore the possibility of psychotherapy or Jungian analysis.

General/practical queries? You may find the FAQs section helpful.

To view my Privacy Notice please click here


"The privilege of a lifetime is to become who you truly are." Carl Jung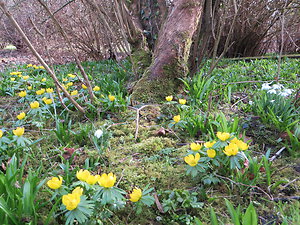 Whether you are seeking time-limited counselling, open-ended psychotherapy, or Jungian analysis, I bring the same commitment and expertise to the work. This has been honed by many years clinical experience, a rigorous analytic clinical training and ongoing professional development.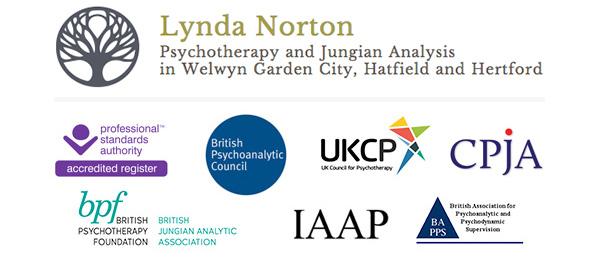 Images on this page

Image 1: Bluebells amidst Silver Birch: Henry Wood, Moneyhole Lane Park, Panshanger, Welwyn Garden City, Hertfordshire. © J.A. Norton 2015
Image 2: My consulting room: Lynda Norton: Psychotherapy & Jungian Analysis in Welwyn Garden City, Hertfordshire. © J.A. Norton 2015
Image 3: Aconites and Snowdrop, Benington Lordship near Stevenage, Hertfordshire. © J.A.Norton

Lynda Norton: Psychotherapy and Jungian Analysis in Welwyn Garden City, Hatfield and Hertford.

Serving: Stevenage, Hitchin, Knebworth, Ware, Broxbourne, Hoddesdon, Hertford, Cuffley, Potters Bar, Brookmans Park, South Mimms, St Albans, Harpenden, Wheathampstead and Hatfield.
From further afield in Hertfordshire, North London and Bedfordshire: Waltham Cross, Enfield, Boreham Wood, Luton, Hitchin, Letchworth Garden City, Baldock, Buntingford, Bishops Stortford and Harlow.