Further information:
The following websites may be of interest if you wish to find out more about psychotherapy and Jungian analysis:-


The BPC (British Psychoanalytical Council) :
The BPC is the UK umbrella organisation for psychoanalytic and psychodynamic psychotherapists, including psychoanalysts, Jungian analysts, and child psychotherapists. It maintains a register of qualified members and operates a complaints procedure to safeguard the public.
The BPC website provides information about finding a therapist; gives further information about psychoanalytic psychotherapy and Jungian analysis; explores The evidence for psychotherapy; and provides a free pdf booklet about psychotherapy and analysis entitled Making sense of Psychotherapy and Psychoanalysis


The UKCP (UK Council for Psychotherapy) :
The UKCP is an umbrella organisation for all the different modalities (types) of psychotherapy in UK. It maintains a register of qualified members and operates a complaints procedure to safeguard the public.

The UKCP website is wide-ranging given all the different modalities, however the specialist college for the psychoanalytic psychotherapists and Jungian analysts within the UKCP is the CPJA (see below)




Consciously or not, we are all on a quest for answers, trying to learn lessons of life. We grapple with fear and guilt. We search for meaning, love and power. We try to understand fear, loss and time. We seek to discover who we are and how we can become truly happy. Elizabeth Kubler-Ross
Personal therapy:
These contacts and websites may be helpful in finding a therapist:-

Working with Lynda Norton in Welwyn Garden City:
Please click here to check my current availability.

Working with other registered Jungian analysts & psychotherapists:
Most psychotherapy organisations offer a 'find a therapist' search facility on their websites; this lists members who are fully qualified and registered psychotherapists and Jungian analysts e.g.:- BPC; CJPA; BJAA; BPF; SAP; AJA.

Low cost options:
A recent UKCP and BPC report (Feb 2015) highlights the deterioration in the provision of psychotherapy within the NHS in recent years; it is entitled "Addressing the Deterioration in Public Service Provision of Psychotherapy.". Although provision is patchy there are a few possibilities that you may wish to explore for low cost time-limited work and also low/lower cost psychotherapy and Jungian analysis:-

NHS Counselling referral:
Consult your GP, he/she can refer you for short-term counselling with a qualified counsellor - typically six - eight sessions.

Low or lower cost psychotherapy/ Jungian analysis:
Most psychotherapy and analytic organisations organise a 'reduced fee scheme' or 'Clinic' for those on a low income who wish to have the opportunity to experience intensive psychotherapy and are prepared to make a commitment to attend for a minimum period of time (often two years).

The psychotherapists and analysts working within these schemes may be fully qualified or trainee psychotherapists (most if not all will have considerable clinical experience in the mental health field and will be undertaking additional training). There tend to be a limited number of places on these schemes and you would typically need to attend an initial assessment session to determine suitability. The precise arrangements vary between organisations so it is worth checking out what is available, where and when. Look in the 'find a therapist' section of an organisation's website for references to 'reduced fee scheme' or 'Clinic' patients.

These links may be of assistance:- BPF ; SAP ; AJA ; IGAP ; GAPS ; WPF

In addition, some fully qualified psychotherapists and Jungian analysts - including me - choose to reserve a small number of places within their private practice for long-term intensive psychotherapy and analysis for those with limited means. These places are in high demand. However vacancies arise from time to time and it is worth enquiring about availability and eligibility at the initial enquiry and/or initial consultation.

Low(er) cost counselling:
Some counselling organisations operate a sliding scale according to means. The counsellors may be qualified counsellors or trainee counsellors; the centre will let you know whether you are working with a trainee or a qualified counsellor e.g. The Counselling Foundation Counselling Foundation has five centres within Hertfordshire and Bedfordshire:-

Bedford 01234 346 077
Broxbourne 01992 637 285
Luton 01582 732 450
St Albans 01727 856 693
Stevenage 01438 357 775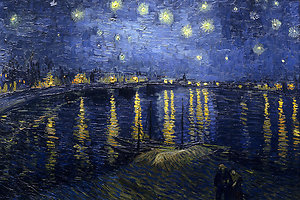 "No one who does not know himself can know others. And in each of us there is another whom we do not know. He speaks to us in dreams and tells us how differently he sees us from the way we see ourselves. When, therefore, we find ourselves in a difficult situation to which there is no solution, he can sometimes kindle a light that radically alters our attitudes—the very attitudes that led us into the difficult situation."
Carl Jung
Clinical training
There are numerous organisations that offer a clinical training to become a psychotherapist of Jungian analyst. The following websites may be of help. These organisations also offer ongoing CPD opportunities for counsellors, psychotherapists and Jungian analysts:

Jungian Training:- Five organisations within the UK offer a Jungian analytic training which is also recognised by the international organisation for Jungians - the IAAP (International Association for Analytical Psychology).


Images on this page
Image 1: Stone and ripples: Near Loch Ness, Scotland. L.E.Norton 2012
Image 2: Starry Night over the Rhone: Van Gogh 1888: Painted at Arles: Musée d'Orsay in Paris. Wikicommons Image in the public domain:

Lynda Norton: Psychotherapy and Jungian Analysis in Welwyn Garden City, Hatfield and Hertford.
Serving: Stevenage, Knebworth, Ware, Broxbourne, Hoddesdon, Cuffley, Potters Bar, Brookmans Park, South Mimms, St Albans, Harpenden, and Wheathampstead .
Also from further afield: Waltham Cross, Enfield, Boreham Wood, Luton, Hitchin, Letchworth Garden City, Baldock, Buntingford, Bishops Stortford and Harlow.